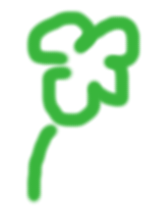 July 2020: Well Being.
Here is a piece, from additional research conducted by Dr Barbara Fredicksen, professor of psychology at Chapel Hill, North Carolina.
"People of all ages and various nationalities who have more grateful dispositions report fewer health complaints than their less grateful counterparts. In one study, more grateful participants reported fewer health problems (such as headaches, gastrointestinal problems, respiratory infections, and sleep disturbances); in another, they reported fewer physical symptoms (including headaches, dizziness, stomach aches, and runny noses)."
Seems pretty clear-cut, right? Strengthens your immune system. Feelings of gratitude and appreciation have been shown to result in a significant increase in levels of immunoglobulin A, which serves as the body's first line of defense against viruses.
Staying on the topic of time. or timelessness: What is the concept of time?
Time is directly related to the speed of light. Think about how you see things they only happen as quickly as the light reaches your eyes. When you look into space you are seeing stars now that within the instant are no longer there, however you see them today. I refer to the instant as what now would be everywhere in the universe. In response to "Can we go back in time?", well is that not what happens if you were to go faster than light? Put it this way, when you go faster than someone going in the same direction you start to overtake them, or they go backwards compared to where you are.
"So hypothetically going faster than light would cause you see the light going back to where it originated from, so potentially going backwards in time. Realistically that is entirely impossible, I mean reaching the speed 299,792,458 m/s is entirely unrealistic and currently impossible. And if you did reach that speed you wouldn't survive (don't rely on this as fact), but I'm pretty sure a process called spaghettification would take place, where every atom in your body would be stretched out and you'd become a long line of atoms (like spaghetti)."
This might be too detailed for what you wanted, but I find the idea really interesting and you can find more from Brian Cox's Science of Doctor Who.
Heidi Luttjohann has joined our Irish Tony care team. Heidi has been helping me tun errands, pick up prescriptions from the pharmacy and drives me over and back to the grocery store in addition to calling me and checking in every day. She is really a huge asset. She is also a nurse so she has the added experience of her career as a nurse. Thank you Heidi, most profusely. Today I'm again trying to keep everything in the NOW . Trying not to get into Future Tripping or think about what happened yesterday. It's all about today. I'm still moving slowly and feel pretty week, but hopefully, "slowly this too shall pass."
With the utmost gratitude,
Tony.